Mark this day on your calendar!

This is the day I J.C. Dean show you a new world, a world where the real super affiliates dwell, a world where cash appears before your eyes.

Imagine, day after day, having dozens or  100s of $7 deposits in your PayPal account....

....with almost no refunds or customer support. 

While you live the affiliate lifestyle!

Then come the affiliate commissions from your list of buyers, $17, $27, $47, $97.....

Ladies and Gentlemen, may I present the "$7.00 Guru"

How I make as much as $280.00 a day selling a simple $7.00 report, that took hours to create.

My story, they hurt me; they hurt me bad.

My name is J.C. Dean.

My story is really kind of boring. I was never homeless, lived in a van, deep in debt, addicted to drugs or any of that stuff like all the other online marketers. No rags to riches story here.

I did hate my job and stumbled on to affiliate marketing. I thought it was the key to my freedom.

 I bought 100s of  the affiliate marketing courses and dozens of books from all of the Gurus.

I spent $1,000s on affiliate marketing courses. Wealthy Affiliate, Affilorama, Google Sniper, Affiliate X, Coffee Shop Millionaire, Slum dog Millionaire and dozens more.

I learned about, affiliate marketing, pay-per-click, search engine optimization, pay-per-view, copy writing, email marketing, postcard marketing, and every other thing about making money online I could get my hands on.

It took years, but I finally figured out the big secret, 

Join the low-cost revolution, kill your soul- 

sucking day job this week.

Table of contents.

1) My story, how the gurus all used and abused me.

          And how I am getting my revenge

2) Why affiliate marketing doesn't work.

         The big secret the Gurus never teach.

3) Why you do need to build an email list.

         This is not a lie, but the Guru's have kept something from you.

4) The $7 secret model system is explained.

        This solves the problems with selling information.

5) Choosing the right topic for your report.

        I give away the farm here, including my secret niche!

6) How anyone can become an expert in any niche with in an hour.

        I would never ask you to do anything hard!

7) How easy it is to make a $7.00 report.

       Have your first money maker done by tomorrow.

8) Make more from your list with no extra work.

​       $7.00 is just the beginning my friend!

9) What is an auto-responder and why do you need one

          Hint: to build a money sucking cash machine. 

10) The easy way to get a sales page online.

         Technical stuff gives me a headache. I make this part easy.

11) Super simple copywriting to get sales.

         Easy Peezy Lemon Squeezy. 

12) How to send floods of traffic to your sales page.

        You will never hear about some of these sources from anyone else. 

13) Why you shouldn't avoid the Make-Money-Online Niche.

        Hint: There is a metric sh!t ton of cash in this niche. 

*NEW* PART II Newbie proof instruction. 

1) Step-by-step instructions for setting up an auto-responder.

     No one else will take you by the hand with this part. Who loves you, baby? 

2) Step-by-step instructions to set up a Pay-Pal button.

     It's free and easy as cake.  

3) Step-by-step instructions to set up an affiliate program.

     Much easier than you think!

The #1 taught method of affiliate marketing is to create a free report and give it 

away in exchange for an email address. It doesn't work, more on that in a minute.

First off, an ugly truth: if you aren't building a list, you simply won't make it in this business, that part is true. 

The math simply isn't in your favor with direct linking to affiliate offers. Just being honest.

You need to build an email list, more precisely, a buyers list. Not a list of freebie seekers.

Anyone who has tried the usual give away a free report in exchange for an email address will tell you it doesn't work.

Here's why it won't work:

It is basic psychology that people don't value something the get for free. So, most people won't even look at the free report. 

When you send them an email, they don't open it as they don't know who you are.

So what happens is you go broke fast driving paid traffic to a lead capture page...or you get frustrated with free traffic because after a month, you only have a few subscribers and "made" $20.00

People don't buy from affiliates. 

They buy from those they perceive as experts.

Who would you be more likely to take advice from...some random guy you don't know or somebody who has successfully created their own product that helped you?

If you have your own product...even a $7.00 product all of a sudden, you get a little celebrity status and people will trust your recommendations when you email them an affiliate promotion.

If you build a list giving away a free report, 20% of the emails on you list will be fake. Then, the ones that aren't will never open you emails, or even remember who the hell you are. 

Why $7.00

​People do buy informational products all the time to solve life's little problems. Like how to make-money-online, find true love, stop bugs from eating their garden without pesticides and so on........

$7.00 puts your report within reach of the vast majority of people. It's not too expensive for even people on a strict budget, but it weeds out the freebie seekers

Anyone who's not serious enough about their problems to invest $7 your  report isn't going to buy your future products or buy through your affiliate links for other more expense products.

Anyone who is not serious enough to put down the price of a fast food dinner and buy your report is someone you don't need on your mailing list. 

$7.00 is enough to get them to at least read your report.

The $7.00 has a high conversion rate and is instant pay back on paid advertising. (A self-liquidating offer)

It is easy to gain trust by over delivering with a $7.00 report.

OK, you get it right?

Affiliate marketing doesn't work.  

Not the way the Guru's teach it anyway.

  It's too late for this guy; I can save you.

​It took me years to realize, I couldn't make money with what the Gurus were telling me.

I was just a buyer lead, being passed like a whore from one Guru to the next.

I was never really in the game! 

1) The Guru mind control trick.

      The Guru's use this little mind control trick that practically forces us to buy their products. I figured it out, and mastered it, and am spilling the beans.

2) Learn the number one buying trigger hardwired into           everyone's brain.

   This is seriously powerful, master this and you will be on the fast track to 

    extreme wealth. Please use this ethically.  

**Guru Mind Control**

Please use this ethically.

This is not a sales funnel.

There won't be any onetime offers, up-sells down-sells or any other slimy Guru tricks.

I am trying to build a mutually profitable relationship.

Click the buy button; you are hours away from killing your soul sucking day job

PS: That bitchin' affiliate lifestyle is for real people. This works, it's simple, and results are fast. I am throwing you a lifeline here grab it!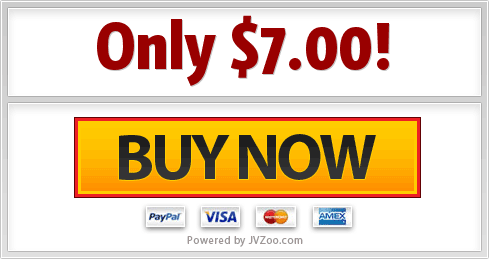 I'll walk you through writing a 10 to 20- page report.

I'll walk you through setting up a simple sales page.

I'll walk you through setting up email automation.

I'll blow your mind with two well-guarded super-secret ninja Guru tactics

I will give you my secret traffic sources.

Day job gone! 

I noticed your sock are already off but how 'bout a killer super-secret bonus.

I could easily flesh this out into a stand-alone report, and sell it separately but what the hell, I like you shizzy!

A $1,000,000 value yours free! You are welcome.